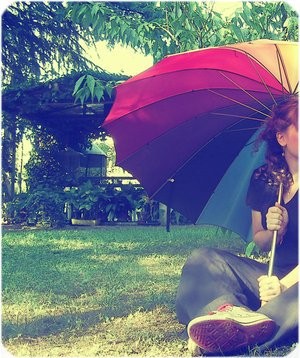 This past Dragon boat festival has leaving me a lot of happy moments and impressions. Three days off work, off the pressure, to stay with mom and dad, nowhere to go, just focusing on food and drink and sleep well.
Life is simple and happy. The spreading H1N1 flu horror has made lots of people changed their mind to go travelling somewhere in this short 3 days holiday. The airlines to some countries abroad is nearly closed up, such as Japan or Mexica.
I see no time better than staying with my family, since I really don't stay with them too often after graduating from university and work in a different city, not far from home, but meet mom and dad less and less in a year. I nearly forget how my moms recipe tastes like. I quite like the fish dish she made.
When I at home, I keep a close look at our vegetable garden and found it very interesting, plus, I taken a few shots through Micro Lens model, turns out quite nice pictures.