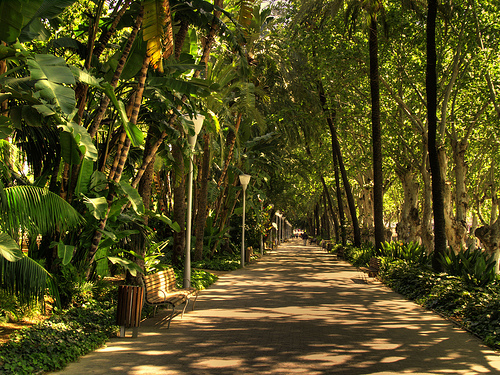 There is old chinese saying goes: green shades for better enjoy the coolness. Whenever there is green trees, the hot feeling would be weaken a little. The tempretures these days is exceeding 37, that's dangerous since human body is only 36.5, let alone adding up the air-condition sending heat to the outside, the outdoor tempreture is larger than 37.
No other time we want green shades more in the outside, imaging you facing the hot sun in the outside without green shade around you, that's pretty much torturing. Last time, I choose the pass in the garden to escape the sunshine, and I feel the hotness in the garden is a lot better, even I can sense coolness, so that's why we need to plant more trees, green trees can improve our weather and make compansation to the damage we humans done to the environment. Besides, it gives you green shades in the hot summer.
I wish every street is covered with green shades, so we won't sense the bitterness of the sunshine that much and won't fine the road to work place such a painful one.