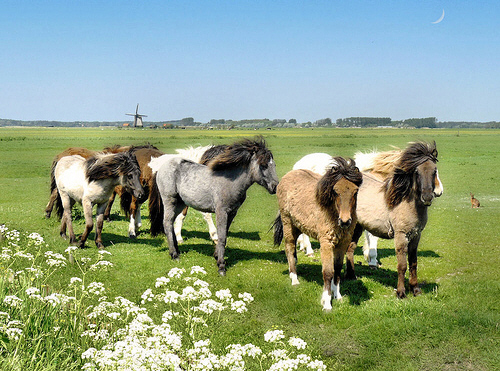 In the big cities, wild green spot is less and less, in the replace of it, there is so many artificial green spots or gardens. If you got enough time and energy and above all, a wild car, then you are ready to go, to reach the wild nature green area where is far from the cities, maybe hours away.
You would it worth the oil cost you spend and the time driving, cause it's so great to breath the fresh air, the air without the gas release flavor and the peaceful sound makes your soul calm down.
Some unkown flower or fancy colors may becomes a great picuture in your Cannon 40D and take your time to enjoy.
I have to say, every coin has two sides, and wild area may got some dangerous part to mention you with. After seeing so many horrific movies that talking some werid guy lerking in some wild and far area, do you scare of the faraway wild area ever since then ? Do do not leave the civilization for too far and don't do to some places even without cellphone signal.
So enjoy your outdoor life in the wild green area.