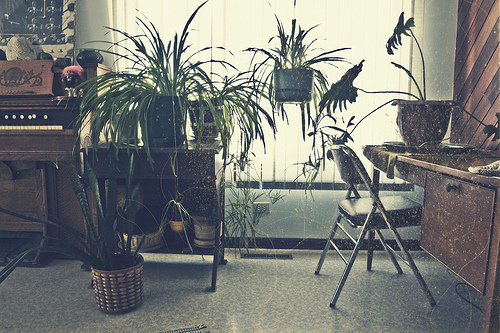 Home decor does requires inspirations and artistic creation. Simply the display of green plants in some corner of your room is not as easily as you thought.
Play your green plants like  a piece of art, they may achieve the effect of bringing the painted dragon to life by putting in the pupils of its eyes. Your room would have much live spirits with them.
1, First care about the plant breed you are choosing. Not all kinds of plants got that artistic look you are looking for.
2, Fitting in the surrounding colors. Capture their beauty by taking shots of you with them.
3, Learn how to grow each of them well by seaching info on the net, you don't want to lose them in short time.
Whether it's at home or your office, keeping plants is fun.