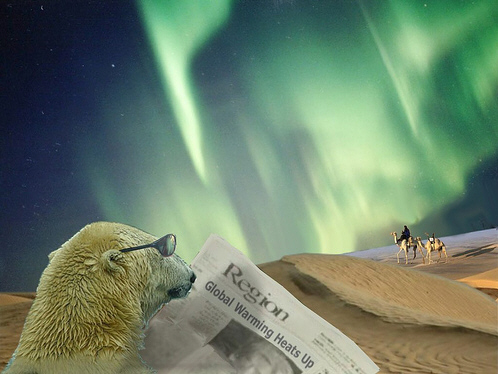 We would say Global Warming has cause this, that's what we usually say. But why global warming, in fact no one to blame but ourselves. Look us humens, why we use the air-condition so frequently and for so long time. Do you mind the heat it brings out to the outside. We make too much heat for the nature to take, so it becomes too hot outside.
Why you open two air-condition in the rest room and living room at the same time even one is enought to keep you cool ? Why don't enjoy the nature breeze in the night when there is windy day and stop the air-condition for one night ? Why…..we have to ask ourselves. Go green lifestyle is not just done in the mouse, it's in our action.
We all tasted the bitterness of global warming, look at the summer heat, so hotter than before. I live in this city for nearly 6 years and I clearly remember the change in summer. It's now too hot to endure, a short walking outside would cover me with sweat and even can't breath. How painful.