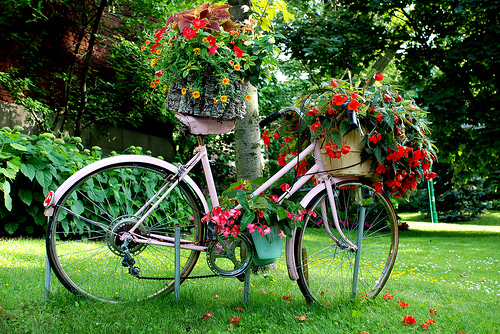 Global warming seems to be extending its evil claw to our daily life. Today I even heard the terrible news from newspaper that one polar bear is swimming to death since it can't find a complete land after several hours trying. Sounds horrible.
Going green seems to be the only solution to the problem of Global warming. To go green we " the Humans" need to change our habits. Using bicycle to commute instead of polluting through energy consuming vehicles along with growing as many plants as possible can make a great difference to save this planet!
Don't just blame, do something. Using bicycles can also has the bonus effect of loosing weight and good to health. Growing plants also can make our living enviroment better and nicer. So why not?