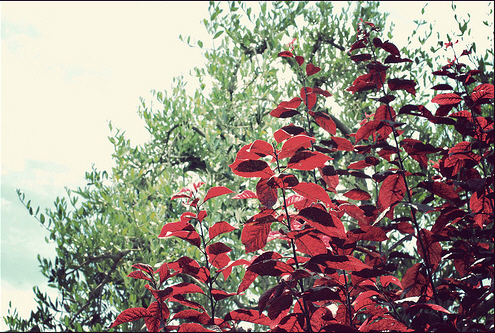 I was fasinated by this red color composition here, it must be the red maple leave that only can be seen on deep autumn.  This reminds me of a classic old song performed by Hongkong singer called: 片片枫叶情 "Feelings of maple leaf" .
The lyric is quite beautiful, while no English version is found. Listening to the song, you must be lost in nostalgia, trying to image what those old love story in the last generation looks like. I was born the 80's generation, and this song is most popular during the time we are just born, but time made it become classic.
Nanjing got a great spot to watch red maple leaf called "ZiXia mountain". It's my mistake, who are so lazy to miss the great moment of those moment. Plus, it got so many people at that time, you can't barely take a complete photo with no other head inside.
Leave you a question, we all know tulip is flower of love, what about the maple leaf ?