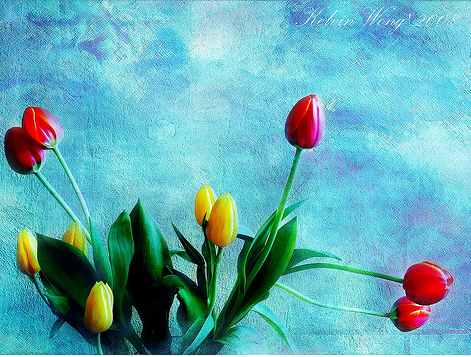 Different kinds of flowers got different meanings. That's why people sending differnet flowers in different ocassions and to different receiver. Tulip, is a flower of love. To let you know better, I listed it's connotations below:
Tulip (General) – Perfect Lover, Fame, Flower Emblem Of Holland, Luck
Tulip (Red) – Believe Me, Declaration Of Love
Tulip (Variegated) – Beautiful Eyes
Tulip (Yellow) -There's Sunshine In Your Smile
Growing tulip flowers can be a highly enjoyable and creative activity, especially when you educate yourself on the craft of tulip bulb planting. The types of tulip flowers and the time of year that you first plant tulip bulbs depend upon where you live in the world.
Other time, I saw a beautiful lady in the garden smelling the scent of tulip. What a nice impression.