Australian construction firm sharif abraham architects recently completed a "residential Clifton Hill" project, which is an independent city located in Villa Victoria, Australia. This highly sculptural building between the existing buildings and gardens to
find a balance. Vertical skylights and glass walls with the concrete wall to break the closed, to bring ample interior light. Projecting down from the ceiling beam to guide the construction of area residents go from the original building.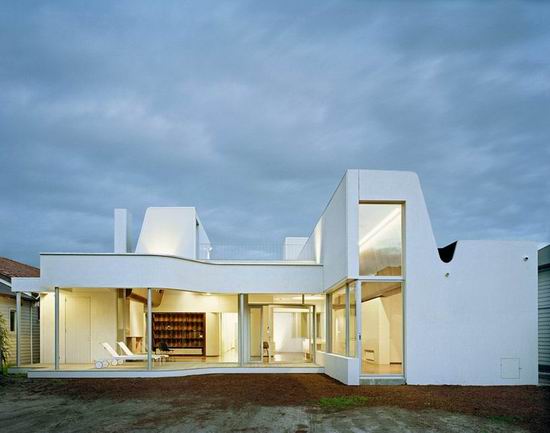 The upper part of the wood panel interior walls decorated with even more warmth to the living room, while the design also ensures the necessary story, so the sun can shine through continuous interior. Imitation of a row of decorative elements of the trunk form a unified the various linear space, while ensuring coherence and indoor line of sight to guide visitors to enjoy the outdoor courtyard. Bathroom walls, floors and ceilings are made of dark texture tiles, people feel like being in caves.