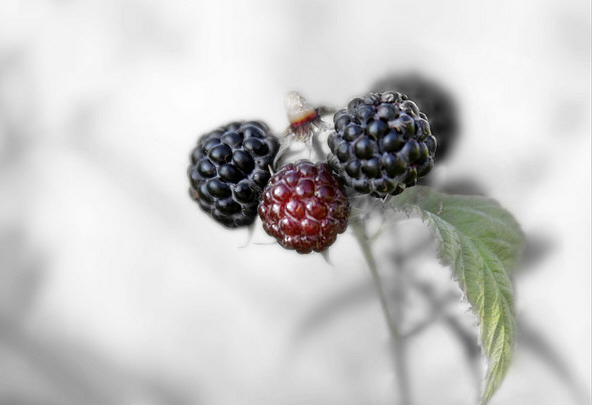 Wild blackberries comes into my sight! Love the simplicity! it tastes great too. I love my blackberries in my garden, yummy. This is a great capture of these sweet berries!
The plain back ground makes them stand out even more, and the one unripe blackberry draws your eye in again! I love picking blackberries in the wild!
A simple and beautiful composition, and the high-key background is quite pleasant here.